Are you finding Best Laptops and top-rated laptops by the user then you are right here before buying laptop compare specification and price here.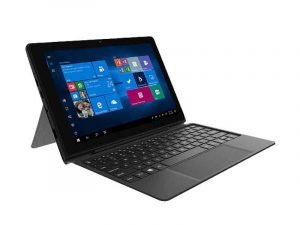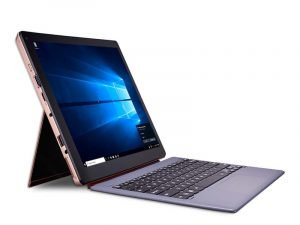 - 22%
- 32%
- 16%
- 6%
- 27%
LG gram Laptop 16Z90Q - Intel Core i7 12th Gen 16GB RAM and 256GB SSD Win 11
16GB LPDDR5 RAM with 2 Slots You can Upgrade and 256GB SSD Storage One Slot Available For Upgradeable
16 Inches Display, 2560 x 1600 Pixel Resolution, Anti-Glare, FHD, IPS
up to 13 Hours of Battery Backup and 80 Watts Hour Battery with 135 Watts Charger
2x USB Type-A and 1x USB Type-C, 1x Thunderbolt, 1x HDMI, and Audio Jack
Pre Installed Windows 11, with Facial Unlock/Lock Feature.
ASUS VivoBook 15 OLED K513 - Intel Core i5 11th Gen, 12GB RAM and 512GB SSD
12GB RAM and You can upgrade RAM, 512GB SSD Storage Also You can upgrade Storage too.
15.6 Inch Display, FHD IPS Display, 60Hz, 16:9 Aspect Ration
up to 8 Hours of Battery Backup, 45 Watts Battery, and 65 Watts Charger
2x USB Type-A, 1x USB Type-C, 1x HDMI, 1x SD Card Slot
Lenovo ThinkPad P16 Intel Core i7 12th Gen, 64GB DDR5 RAM and 1TB SSD Storage, NVIDIA RTX A1000, Windows 11
2 x 32GB = 64GB RAM Dual Channel, Upgrade up to 128GB, 1TB SSD M.2 2280 PCIe up to 4TB Upgradeable
16 Inch, Anti-Glare, 3840 x 2400 Pixel, 600 nits Display with Backlit Keyboard
Up to 9 Hours of Battery Backup, 94 WHr Battery,  170 Watts Power Adapter (Charger), Rapid Charging up to 80% charge in 1 hour.
1x HDMI, 2x USB 3.2 Gen Type-A Port, 1x USB Type-C Port Gen 3.2, 2x Thunderbolt Port, 1x SD Card, 1x nano SIM Card Slot, Kensington Security Lock.
Lenovo IdeaPad 3, Touchscreen 15.6 inch Intel Core i5 10th Gen (8GB/512GB SSD), 81WR000AUS
8GB RAM (4GB Soldered DDR4 + 4GB SO-DIMM DDR4) Dual Slots Upgrade to 12GB and 512GB SSD M.2 2242 PCIe 3.0x2 NVMe
15.6 inch, 1366 x 768 Pixel, 100 PPI, HD Touchscreen
Up to 8 Battery Backup, 35 Whr Battery, 45 Watts Charger (Power Supply) Full Charger in 3.5 Hours
2x USB Type-A 3.1 Gen 1 Ports, 1x USB Type-A 2.0 Gen Port, 1 SD Card Slot, 1 HDMI Slot, 3.5 mm Audio Jack
MSI Creator Z16 Touchscreen Intel Core i9 11th Gen (32GB/2TB SSD) NVIDIA GeForce RTX 3060, (A11UET-043)
32GB (16GB+16GB) Dual Slot RAM, 2TB NVMe SSD Storage
16 inch, 2560 x 1600 Pixel, 188 PPI, 16:10 Aspect Ratio, QHD+, Touchscreen Display
up to 5 Hours Battery Backup, 4 Lithium-Ion Cells, 90 Watts Battery, and 180 Watts Charger (Power Supply)
2x USB Type-A 3.2 Gen Ports, 2x Thunderbolt Version 4, 1x Micro SD Card Slot, Audio Jack, 4 x 2w Speaker, Fingerprint, RGB Backlit Keyboard
Lenovo ThinkBook 15 G3 AC Notebook AMD Ryzen 5 5500U (8GB/256GB SSD) ‎21A4002HUS
8GB DDR4 and 256GB SSD
15.6 inch, 1920 x 1080 pixel, 141 PPI, FHD IPS Anti-glare Display
Up to 7 Hours Battery Life, 65 Watts Charger
2 USB Type-C 3.2 Gen Ports, 2 USB Type-A 3.2 Gen Port, HDMI, SD Card Slot, Audio Jack
2022 Lenovo ThinkPad T14s Touchscreen AMD Ryzen 5 4650U (16GB/1 TB NVMe M.2 SSD)
16GB DDR4 and 1TB NVMe M.2 SSD
14 inch, 1920 x 1080 pixel, 157 PPI, FHD IPS Anti-glare 300 nits, Touchscreen Display
Up to 9 Hours Battery Life, 65 Watts Charger
2 USB Type-C 3.2 Gen Ports, 2 USB Type-A 3.2 Gen Port, HDMI, Audio Jack
Lenovo IdeaPad 3 Touchscreen AMD Ryzen 5 5500U (12GB/512GB SSD)
12GB DDR4 and 512GB SSD
15.6 inch, 1920 x 1080 pixel, 141 PPI, FHD IPS Anti-glare 300 nits, Backlit keyboard Display
Up to 9 Hours Battery Life, 65 Watts Charger
1 USB Type-C 3.2 Gen Ports, 2 USB Type-A 3.2 Gen Port, HDMI, SD Card Slot Audio Jack
Newest Lenovo Flex 5 Touchscreen AMD Ryzen 5 4500U (16GB/256GB SSD)
16GB DDR4 and 256GB SSD
14 inch, 1920 x 1080 pixel, 157 PPI, FHD IPS Anti-glare 300 nits, Backlit keyboard Display
Up to 14 Hours Battery Life, 65 Watts Charger
1 USB Type-C 3.2 Gen Ports, 2 USB Type-A 3.2 Gen Port, HDMI, SD Card Slot Audio Jack
Newest Lenovo Legion 5 AMD Ryzen 5 5600H (16GB/1TB SSD) NVIDIA GeForce GTX 1650
16GB DDR4 (Upgrade up to 32GB) and 1TB NVMe SSD (Upgrade up to 2TB SSD)
17.3 inch, 1920 x 1080 pixel, 127 PPI, Full HD IPS Anti-glare Micro-edge Display
Up to 5 Hours Battery Life, 150 Watts Charger
2 USB Type-C 3.2 Gen Ports, 4 USB Type-A 3.2 Gen Port, HDMI, Lan, SD Card Slot Audio Jack
Lenovo IdeaPad 3 AMD Ryzen 5 5600H (8GB/512GB SSD) NVIDIA GeForce RTX 3050
8GB DDR4 and 512 NVMe SSD
15.6 inch, 1920 x 1080 pixel, 141 PPI, FHD IPS Display
Up to 8 Hours Battery Life, 150 Watts Charger
1 USB Type-C 3.2 Gen Ports, 2 USB Type-A 3.2 Gen Port, HDMI, Lan, Audio Jack
Lenovo Legion 5 AMD Ryzen 5 5600H (16GB/1TB SSD) NVIDIA GeForce GTX 1650
16GB DDR4 and 1TB NVMe SSD
17.3 inch, 1920 x 1080 pixel, 127 PPI, FHD IPS Anti-glare Display
Up to 8 Hours Battery Life, 150 Watts Charger
1 USB Type-C 3.2 Gen Ports, 1 USB Type-A 3.2 Gen Port, 2 USB Type-A 2.0 Gen Port, HDMI, Lan Audio Jack