Playing video games on a console can be a blast, but sometimes, nothing is more convenient than simply using your laptop to play the games you love. While downloading and playing free console games on a laptop was not always an option, thanks to advancements in technology and emulation, it's now easier than ever to enjoy your favorite games from the comfort of your laptop.
In this comprehensive guide, we'll walk you through the steps needed to get started, ensuring a seamless and enjoyable gaming experience. Whether you're looking to play classic titles or the latest games on powerful consoles, we've got you covered.
Step 1: Choose the right emulator
An emulator is a software. Its role is to mimic the hardware and operating system of a classic console. It's the only way to play old-school games on your laptop.
Generally, emulators are made by fans or communities. Sometimes, the open-source community brings in upgrades on a regular basis. Other times, it's just a fan obsessed with a particular console.
Most emulators are given out for free, though. Some of the best emulators out there include:
RetroArch
FCEUX
SNES9X
Dolphin
Project 64
VBA-M
DeSmuME
CEMU
Yuzu
When choosing an emulator, it's imperative to ensure it's compatible with the console you're interested in.
Step 2: Find your favorite games
If finding an emulator and installing it will only take a few minutes, finding ROMs is more difficult. A ROM is a copy of the disc or cartridge.
There are lots of websites that give out free ROMs, but it's imperative to rely on a reputable source. You want the original games, rather than tweaked versions that may contain malicious scripts.
RomsPedia, for example, is one of the top sources out there and brings in games from a wide variety of consoles, from N64 and GBA to PSP and Wii. To make it even easier, the portal also offers download links to the most popular emulators organized by console.
If the game is available on a DVD, you can rip it yourself by creating an image of it, usually with the ISO extension. When it comes to old-school cartridges, the ripping process is more sophisticated and technical.
Most people don't do it though, as it's time-consuming and demanding. Therefore, they'll just find a source to download ROMs.
Many old-school games are no longer licensed, so ripping them is perfectly legal. On the other hand, downloading a copy of a game you own is defensible too, so there are no issues there.
Step 3: How to run an emulator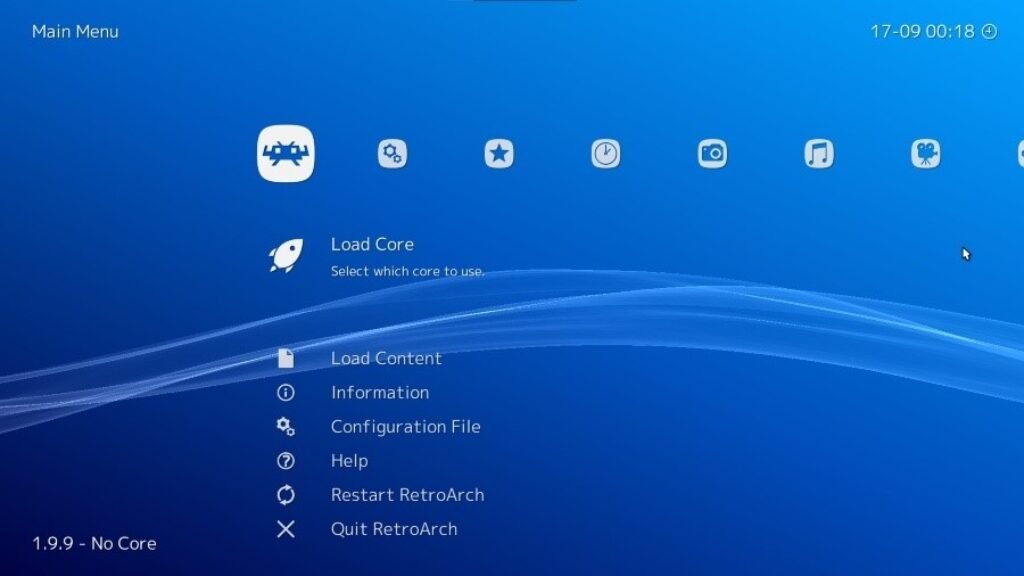 First, make sure the emulator is compatible with the console. If it is, download and install it. Emulators are usually small in size, but it depends on your operating system. You'll find emulators for Windows, Mac, Linux, and even smartphone systems.
To run a game, the concept is usually the same. You'll have to run the emulator, add the game by browsing its directory, and run it, simple as that.
With these ideas in mind, it might be a good idea to get all your downloaded games in the same directory, it's simply more convenient.
While different emulators have different features and interfaces, operating principles are pretty much the same.
Step 4: When emulators change the original games
Compared to original games, emulators bring in a few useful changes that old-school products didn't have back in the day.
For example, many emulators allow tweaking the settings. You'll find much better graphics, more vivid colors, and fewer pixels. You'll also be able to change the graphics or the resolution.
Some emulators also allow saving your progress, which is a major upgrade. After all, many old-school players left their favorite games unfinished because of how difficult they used to get after certain levels.
Since you can save the progress now, you'll also be able to unlock new levels and go further than before.
Step 5: Emulators depend on the OS, ROMs don't
When choosing emulators and ROMs, your laptop's operating system is an extremely important consideration.
Certain emulators are made for certain operating systems. The truth is most of them are made for Windows, but you'll also find alternatives.
Make sure the emulator you try works with your OS before downloading and installing it.
On the other hand, ROMs don't depend on the OS, so there are no issues there.
Instead, you'll need to ensure the emulator and ROM are compatible. In other words, the emulator is designed for the game you're trying to play.
You can find emulators compatible with more consoles too. But then, if you choose an emulator for SNES games only, chances are you won't be able to play GBA games with it.
Therefore, pay attention to emulator compatibility. As for the ROMs, simply make sure you go for a reliable source.
Conclusion
Playing console games on a laptop is a fun and convenient way to enjoy your favorite titles. With the right emulator and a reputable source for ROMs, you can easily download and play free console games on your laptop. From nostalgic classics to powerful modern games, the options are endless. Just remember to always use reputable sites when downloading ROMs and ensure your chosen emulator is compatible. With these steps in mind, you'll be on your way to a seamless and enjoyable gaming experience.